"ARTISTS IN RECOVERY" ART SALE 

 
Come meet some of the artists featured in this quarter's "Artists in Recovery" show, take home a piece of their art, and support the Boulder Alano Club all at the same time! 
–Sunday, April 28th: 2:00 to 4:00 PM (this is a kid friendly event)
– Refreshments served
-If you want to know more about "Artists in Recovery," be sure to be at the event   at 3:00 PM to listen to a short talk given by the show's curator Mike Hamers
-Pre-sale April 22nd thru the 27th. Prices and purchase information will be posted next to each piece
-60 to 100% of each sale will benefit the Boulder Alano Club 
Calling All Artists in Recovery!
Are you an artist? Has art helped your 12-Step recovery?
-All kinds of mediums considered: Painting, Drawing, Photography, Digital, Fiber Art, etc. 
– The current show will run through mid-April, with new pieces being hung at the end of April. 
– Email your work via photo and/or questions to Mike Hamers for  consideration to:                                                                   mike@lightspeedca.net 
– Do not delay in submitting your pieces as space is limited and talent abounds in the rooms! 
– Please DO NOT drop off any artwork at the Alano Club until instructed to do so as security and safe storage is limited. 
1

st

Friday of the Month Speaker

Meeting

 
You know what's better than watching LifeTime movies with your cat and a tube of cookie dough on a Friday night? Getting a hefty dose of Experience, Strength, & Hope! Come start your weekend out right….
– Friday, May 3rd, 2019
– Location: Large Room 
– 8:30-9:30 PM: Speaker Meeting with two, 30 minute Speakers
– Speakers for May: Ginger C. & John C. 
-Next Speaker Meeting  will be on June 7th. Same time….same place, different speakers.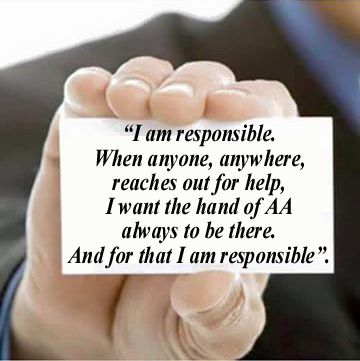 Monthly PI &

CPC

Meeting 
Public Information and Cooperation with the Professional Community carry the message of recovery to the still suffering alcoholic by informing the general public about the A.A. program. 
–Tuesday, May 7th, 2019
– 6:30 to 8:00 PM
– Location: Small Room 
– All sobriety lengths welcome & all input welcome
– Snacks Served! 

NEW MEETING! Rage Anonymous
Curious About Rage Anonymous, do not be deterred by the name and come attend the meeting for yourself. Remember contempt prior to investigation will keep you in everlasting ignorance. 
Here is just a bit of information about this budding 12 Step program:
– A "rageaholic" is a person who gets excited by expressing rage, or a person prone to extreme anger with little or no provocation.
– Rage Anonymous Abstinence Statement: Our primary purpose is to abstain from the behavior of rage, and to help other rageaholics achieve abstinence.
– Meeting Day: Friday 
– 7:00 to 8:00 PM 
– Location: Small Room 
– This is an open meeting
Visit the website for more information: Rage Anonymous  
OPEN MIC NIGHT!
Get over your stage fright at the most supportive Open Mic you will ever find! 
– Friday May 17th, 2019
– 6:45 to 11:00 PM
– 6:45 to 7:30: Potluck & Open Mic sign up
– 7:30 to 11:00 the Stage is Open and the talent is Fire!
Boulder Alano Club
4800 Baseline Rd. B102
Boulder, CO 80303
(Located next to Big Daddy Bagels)
303-494-5583    info@BoulderAlanoClub.org