Women's Wellness Retreat
Come engage in a day of self-care & reflection with an intimate group of 30 women in recovery.
We have recruited six fabulous presenters/instructors who are experts in their individual fields to ensure you have a "deep spiritual experience!" (see flyer for their full bios)
Activities for the Day: 
Yoga, meditation, journaling workshops, essential oils, Tarot card readings and more.
Food Provided:
Light breakfast, Full lunch with gluten-free and vegan options, & spa-style snacks
Healing teas, crystal-infused waters, & flower elixirs
Saturday, June 1st 
9:00 AM to 6:00 PM
Hakubai Zen Center
1275 Cherryvale Road
Boulder, 80303
View Map & Get Directions Here
Cost for the day (including lunch) is $50 to $80, sliding scale. Please pay what you can, all proceeds benefit the Boulder Alano Club.
This event is limited to 30 women.
Email Lisa for more information: lisa@inspiredeating.com
1

st

Friday of the Month Speaker

Meeting

 
You know what's better than watching LifeTime movies with your cat and a tube of cookie dough on a Friday night? Getting a hefty dose of Experience, Strength, & Hope! Come start your weekend out right….
– Friday, June 7th, 2019
– Location: Large Room 
– 8:00-9:00 PM: Speaker Meeting with two, 30 minute Speakers
– Speakers for June: Jack & Betsy K. 
-Next Speaker Meeting  will be on July 5th. Same time….same place, different speakers.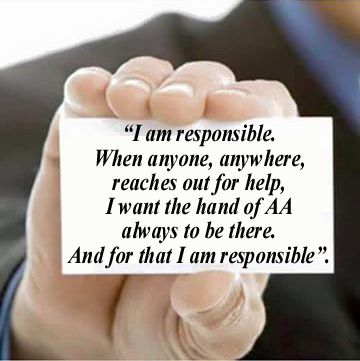 Monthly PI &

CPC

Meeting 
Public Information and Cooperation with the Professional Community carry the message of recovery to the still suffering alcoholic by informing the general public about the A.A. program. 
–Tuesday, May 7th, 2019
– 6:30 to 8:00 PM
– Location: Small Room 
– All sobriety lengths welcome & all input welcome
– Snacks Served! 
OPEN MIC NIGHT!
Get over your stage fright at the most supportive Open Mic you will ever find! 
– Friday May 17th, 2019
– 6:45 to 11:00 PM
– 6:45 to 7:30: Potluck & Open Mic sign up
– 7:30 to 11:00 the Stage is Open and the talent is Fire!

NEW MEETING! Rage Anonymous
Curious About Rage Anonymous, do not be deterred by the name and come attend the meeting for yourself. Remember contempt prior to investigation will keep you in everlasting ignorance. 
Here is just a bit of information about this budding 12 Step program:
– A "rageaholic" is a person who gets excited by expressing rage, or a person prone to extreme anger with little or no provocation.
– Rage Anonymous Abstinence Statement: Our primary purpose is to abstain from the behavior of rage, and to help other rageaholics achieve abstinence.
– Meeting Day: Friday 
– 7:00 to 8:00 PM 
– Location: Small Room 
– This is an open meeting
Visit the website for more information: Rage Anonymous  
Boulder Alano Club
4800 Baseline Rd. B102
Boulder, CO 80303
(Located next to Big Daddy Bagels)
303-494-5583    info@BoulderAlanoClub.org